climate controlled storage units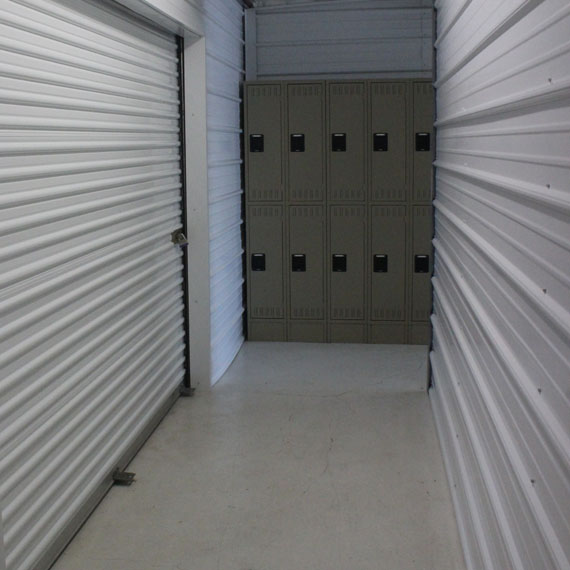 Climate Controlled Units
Some of your items are valuable, one of a kind or environmentally sensitive and would benefit from climate controlled storage. Climate Controlled storage units keep items in a constant environment (temperatures between 55°F and 85°F). To ensure climate control, our storage units are enclosed and, therefore, resist dust, pests, humidity, and more threats to valuables.
All New VIP Climate Controlled Storage
All the features listed above for our standard Climate Controlled units plus these units are located in an insulated, dry walled and carpeted/tiled commercial style building, Like storing your fine furniture and household items in a spare room of your home. The ultimate climate controlled storage!
| Size | Suggested Storage | Price |
| --- | --- | --- |
| 1x1 - 3 cu. ft. | Videos, electronic media, documents, important papers, precious knick knacks | $9.95 |
| 5x10 - 50 Sq.Ft. | Small efficiency apartment, home office; household items, books, documents, collectibles. | $85.00 |
| 10x10 - 100 Sq.Ft. | One bedroom apartment / small office or home office; supplies, household items, books, documents, collectibles, furniture and business files | $110.00 |
| 10x15 - 150 Sq. Ft. | Large one bedroom apartment / small office; household items, books, documents, collectibles, business equipment and supplies, tools, tax records | $135.00 |
| 10x20 - 200 Sq. Ft | Two bedroom apartment or home / small office; household items, books, documents, collectibles, business equipment and supplies, tools, tax records, business inventory | $160.00 |
| 15x15 - 225 Sq. Ft. | Three bedroom apartment or home / office; household items, books, documents, collectibles, fine antiques, business equipment and supplies, tools, tax records, business inventory, electronics | $170.00 |
| 10x25 - 250 Sq. Ft | Three bedroom apartment or home / office; household items, books, documents, collectibles, fine antiques, business equipment and supplies, tools, tax records, business inventory | $185.00 |
VIP storage units
| Size | Storage | Price | | Size | Storage | Price |
| --- | --- | --- | --- | --- | --- | --- |
| 7x14 | 98 sq ft | $134.00 | | 14x14 | 196 sq ft | $173.00 |
| 10x12 | 120 sq ft | $142.00 | | 14x15 | 210 sq ft | $185.00 |
| 10x14 | 168 sq ft | $148.00 | | 12x20 | 240 sq ft | $195.00 |
WE OFFER
STORAGE SOLUTIONS FOR ALL YOUR NEEDS